About Us
UK's Number 1 Localised Online Card Specialist.
CardCircus.com is a new British "specialist" greeting card publisher.
Card Circus localised products are manufactured to order in our own print facility on an eco-friendly print on demand basis using plant based colours and minimising waste. When you order a card from us, the card will be personalised in our studio with your town, city or village designed into the title. Depending on the card design, your chosen location will be incorporated in various places on the card including the back page where your chosen location will be incorporated in the customised Up Your Street logo.
Our localised cards feature detailed illustrations, often humorous or light hearted, they are printed on thick card in bright colours both on the front, back and inside.
We pride ourselves with the number of recipients we have and as well as all the most common relation titles, we carry many regional relations such as Mam, Mom and many grandparent regional titles.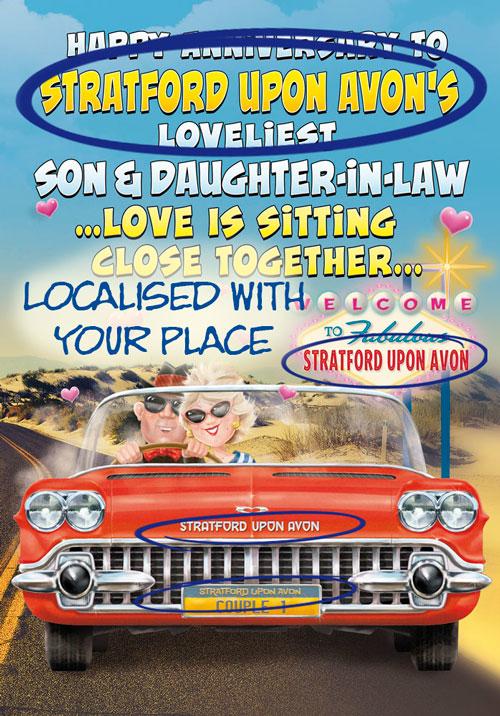 The anniversary card above is localised on the front page 4 times; on the title, the fun Vegas style town sign, the car number plate and the chrome bonnet logo and on the back page logo.